Now you can our Ganoderma to attempt.
Are you planning to buy reishi products? But do you not know what flavor? you can now experience at a small price, 10, - euro and free shipping.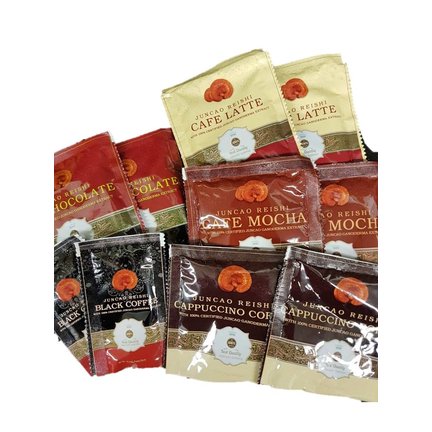 Samples Ganoderma Products
Content:
2x sachets Black Coffee
2x sachets Mocha Coffee
2x sachets Latte Coffee
2x sachets Hot Chocolate
2x sachets Cappuccino

Reishi Groene Thee will also be present in the near future!
This is your chance to experience our healthy / delicious reishi products.
Read more
Close