CBD 5% Oil now also available in 30ml
CBD 5 30ml now also available here at jmreishi! Are you convinced about the good benefits we offer now our customers an advantage bottle.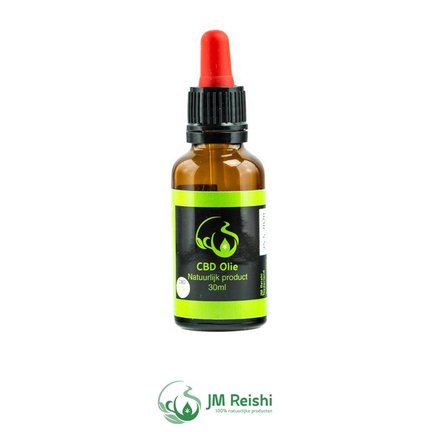 CBD Oil 5 procent 30ml
We now offer our customers an offer CBD 5% 30 ml, which is available in a discount bottle. Many of our customers are convinced of the CBD 5% effect and therefore happy with this possibility.
CBD 5 hooy or JM-Reishi
We have seen a lot of price differences of CBD 500mg lately! You will almost wonder if I will be fooled! Actually it is very simple to explain, does the company go for the many sales or is a company going for quality? We have opted for the latter quality.

CBD 5 dosage is usually lower because we are produced with a CO2 extraction so that all cannabidioids and vitamins are retained and a less daily dose is needed to achieve the achieved effect.
Often this is also the case with the lower price ranges of oil, which are usually not made with a CO2 extraction, so that a lot of use has to be made to achieve the desired effect.
CBD 5 effect is different for every person this is because each body works differently or reacts, but in general our CBD Oil 5 is well experienced! 
Read more
Close